0
0
Read Time:
5 Minute, 33 Second
Here is a list of the best healers to pick in the mobile gacha game Epic Seven, ranked by how useful they are and how strong they are.
Epic Seven is a tactical combat game where players can work together to take on challenging content in the PVE and PVP parts of the game. Epic Seven is also a mobile game with gacha elements. Players can collect more than a hundred different characters in this game. To make their characters strong enough to move forward in the game, players will need to level them up, upgrade them, and equip them. In teams of four, players fight against different kinds of enemies and get in-game money, special rewards, and gear for their characters. Epic Seven's combat system works well because it reminds people of the old-school RPGs that have a cult following.
Epic Seven is made by Smilegate, which is best known for Lost Ark. It does a lot of things well, like dungeons, bosses, and stories. The characters in Epic Seven are well-made and don't just fit into the fantasy genre. Their skills stand out with flashy, animated attacks that are fun to use. Epic Seven has dozens of characters, and players should think about how their party is put together and make the most of the classes and other types of characters. Specifically, players must have a healer or they won't get very far in the game as it gets harder. In Epic Seven, most healers are Soulweavers. They give steady buffs to their allies and keep them alive during battle. Here is a list and ranking of some of the best healers in Epic Seven.
Ray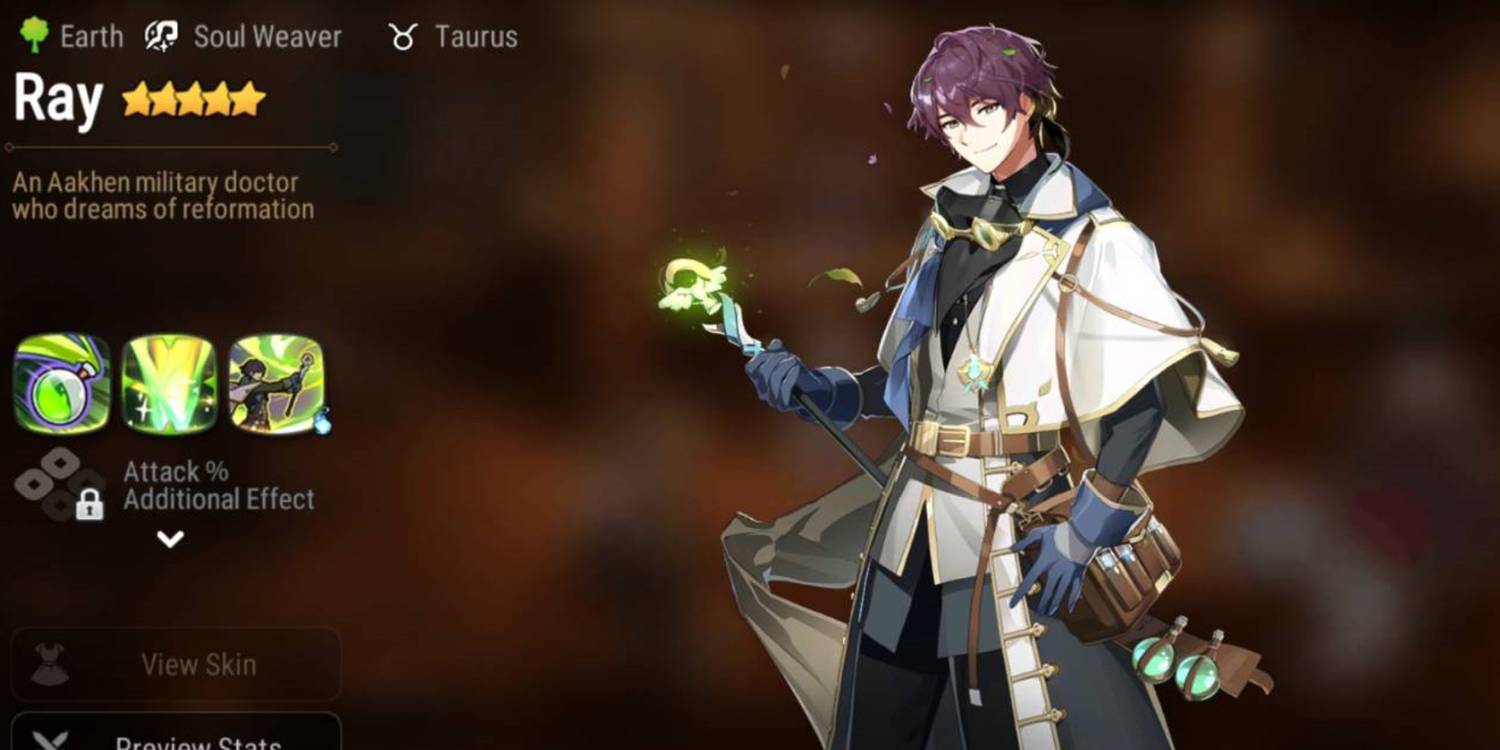 Ray is an earth-aligned Soulweaver with five stars. Ray's unique skills make him good at both healing at a distance and healing a large area at once. This makes him a strong and easy-to-get member of a team. Ray is a nobleman who joined the army to help poor people get medical care.
Ray is a great addition to a team because of his first skill, which heals a single target, cleanses an ally, and removes a debuff. Ray's second skill creates a strong barrier that protects all allies for two turns. His third skill is a mass cleanse that also heals a percentage of the target's maximum health.
Diene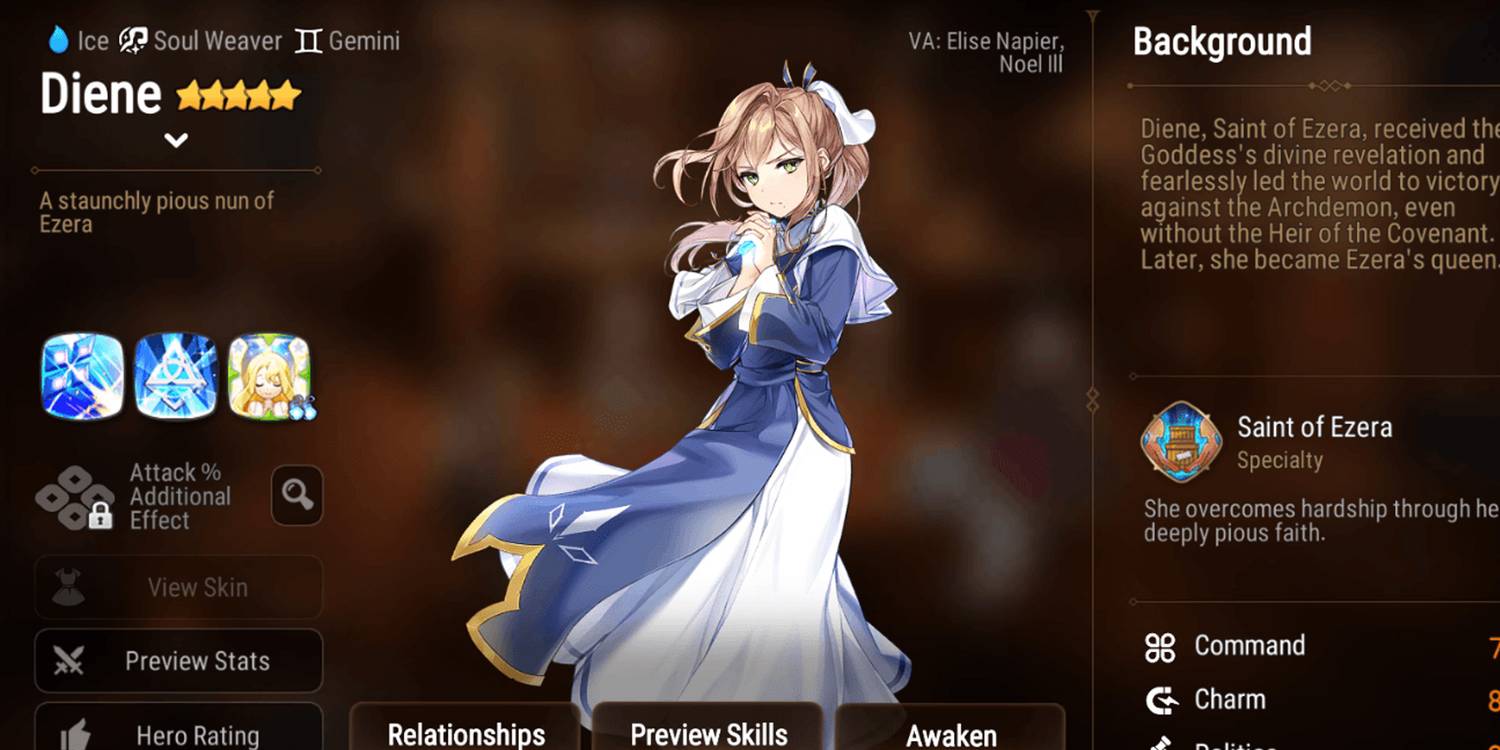 Diene is an ice elemental who has a wide range of useful skills that not only help the team but also help her stay alive. In Epic Seven's story, Diene became queen of Ezera after leading the world to victory over the Archdemon. Diene has above-average healing skills, but she is a limited character, which is her only flaw.
Diene's first skill is a buff that makes her more ready for battle. Her second skill is a wide-area cleanse that removes one debuff from each ally and puts a barrier around the whole team. Diene's best skill is her third one, which gives the whole team a big boost to their attack. Also, once you've awakened, this skill can also make your critical resistance better.
Emilia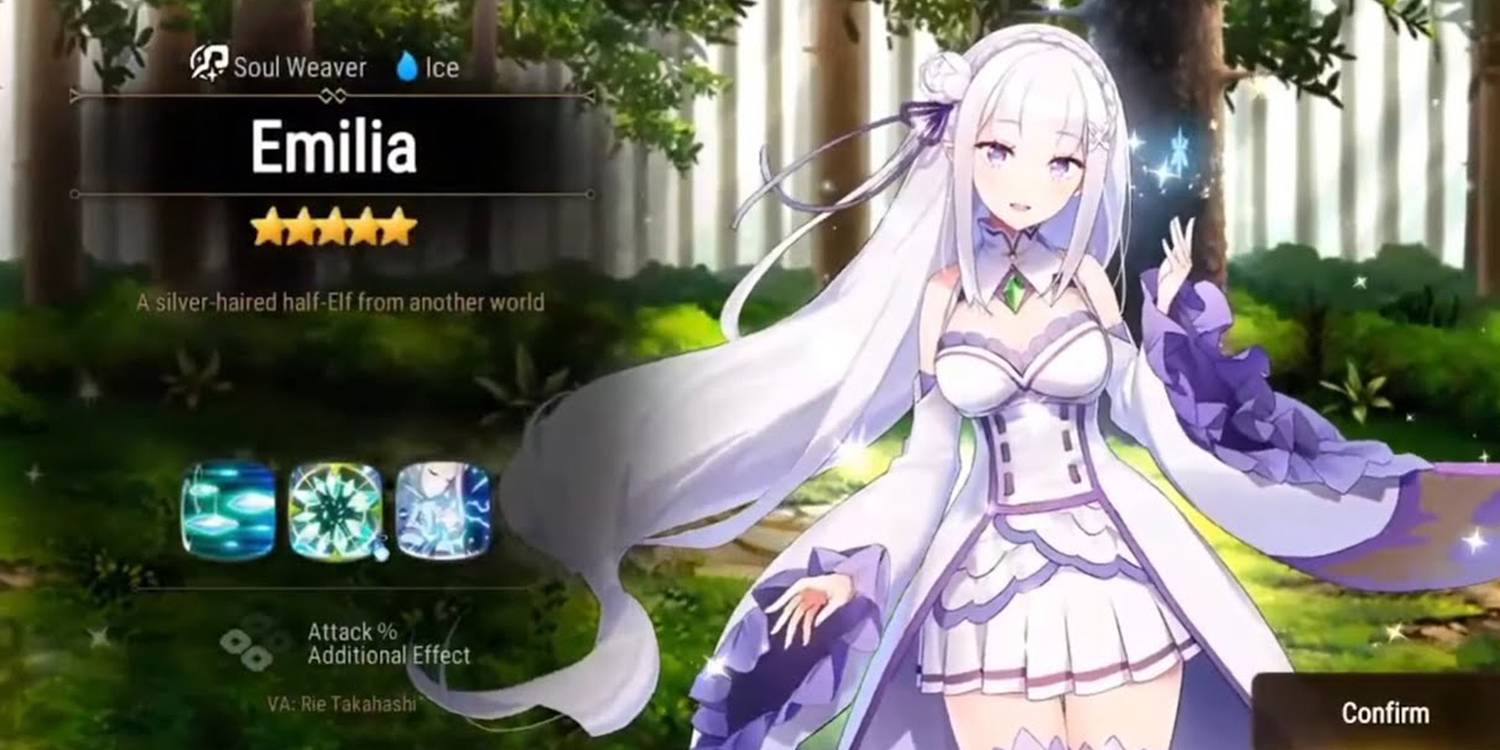 Emilia is a six-star Soulweaver who became available during the crossover between Re: Zero and Epic Seven. Emilia is the best support for her team, and all of her skills have more than one good effect. Emilia is a very important character in the Re: Zero series because she is next in line to take over the throne of Lugunica.
Almost all of Emilia's skills have two effects: they either hurt allies or make them stronger in battle. Emilia can also get herself better prepared for battle, which makes her a lot more useful.
Tamarinne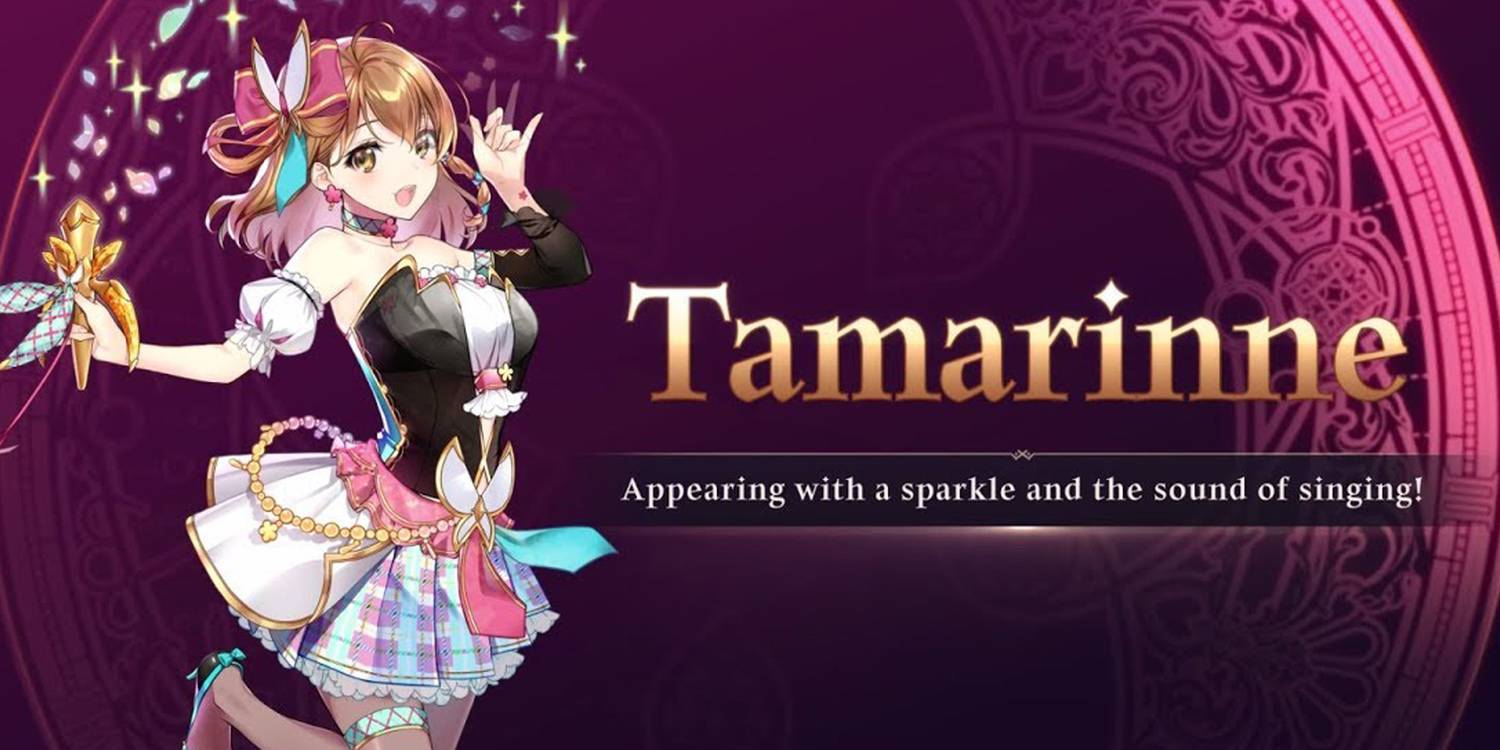 Tamarinne is a five-star character in Epic Seven, and her subtype is "fire elemental." Tamerinne has two looks. She starts out as a young girl with black hair, but when she goes into battle, she changes into a magical girl design. Tamarinne has a number of skills that give the group powerful buffs and heal them at the same time.
The first of Tamarinne's skills is an attack that can also heal a friend. Her second skill is an area-of-effect attack that removes all of the enemy's buffs while she and a partner are fighting. Tamarinne's third and fourth skills are both mass heals that work based on how much health she has. Tamarinne's best ability is Shining Star. Tamarinne changes into her concert form and starts playing. Her health is brought back up to full, and she removes all negative effects from allies. When used, all of Tamarinne's skills make Shining Star last less time.
Angelic Montmorancy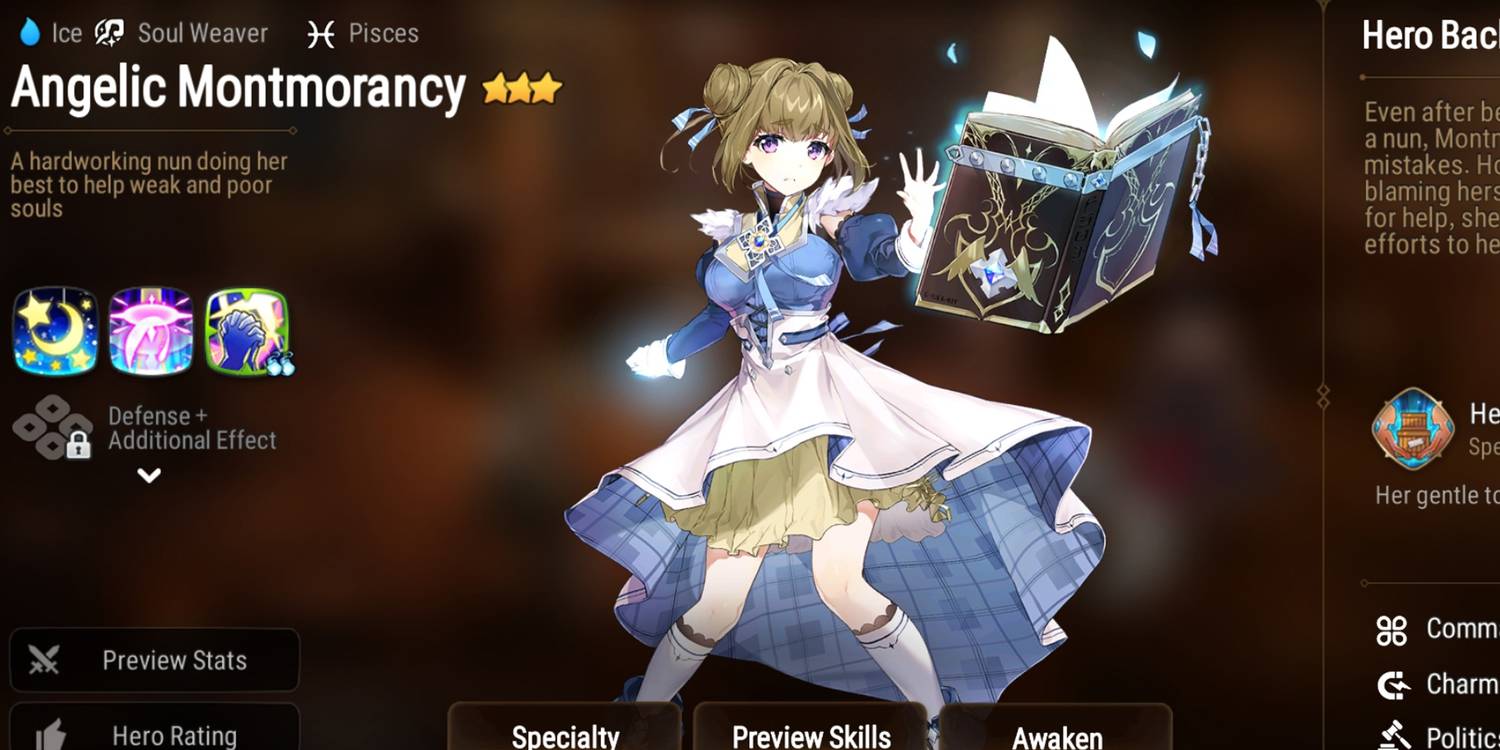 Angelic Montmorancy is a three-star character who is a member of the ice element. Montmorancy has skills that affect a wide area and are best at getting rid of bad effects on party members. Montmorancy is a clumsy girl who became a nun after joining the church. Montmorancy keeps trying to help those she wants to protect and stay strong.
Both Skill 2 and Skill 3 of Montmorancy can remove negative effects from allies. This makes her a great support hero. Montmorancy has a chance to use the sleep ailment with her skill one. When combined with her third skill, the boost to combat readiness will let the whole team attack at once.
Achates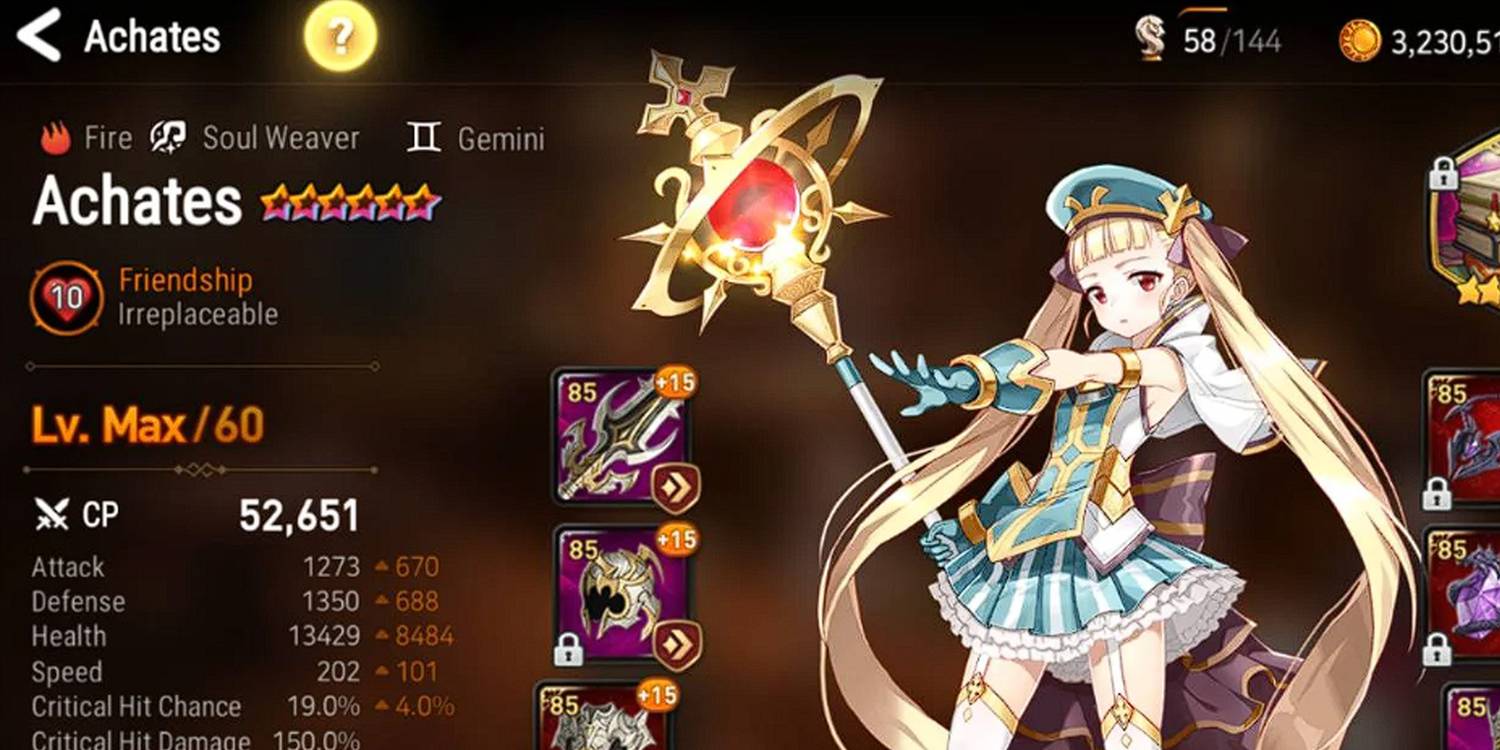 Achates is a fire elemental character with four stars. As a part of the Holy Order of the Blue Cross, Achates tries to use the power of the goddess to make the world a better place. Achates has powerful healing skills that don't need much time to work.
When Achates comes back to life, she becomes much more useful. Achate's first skill has a chance to hit the target with an attack after she attacks, and her second skill can make a friend invisible. Achates must be awakened, though, for this ability to be unlocked in the skill.
Angelica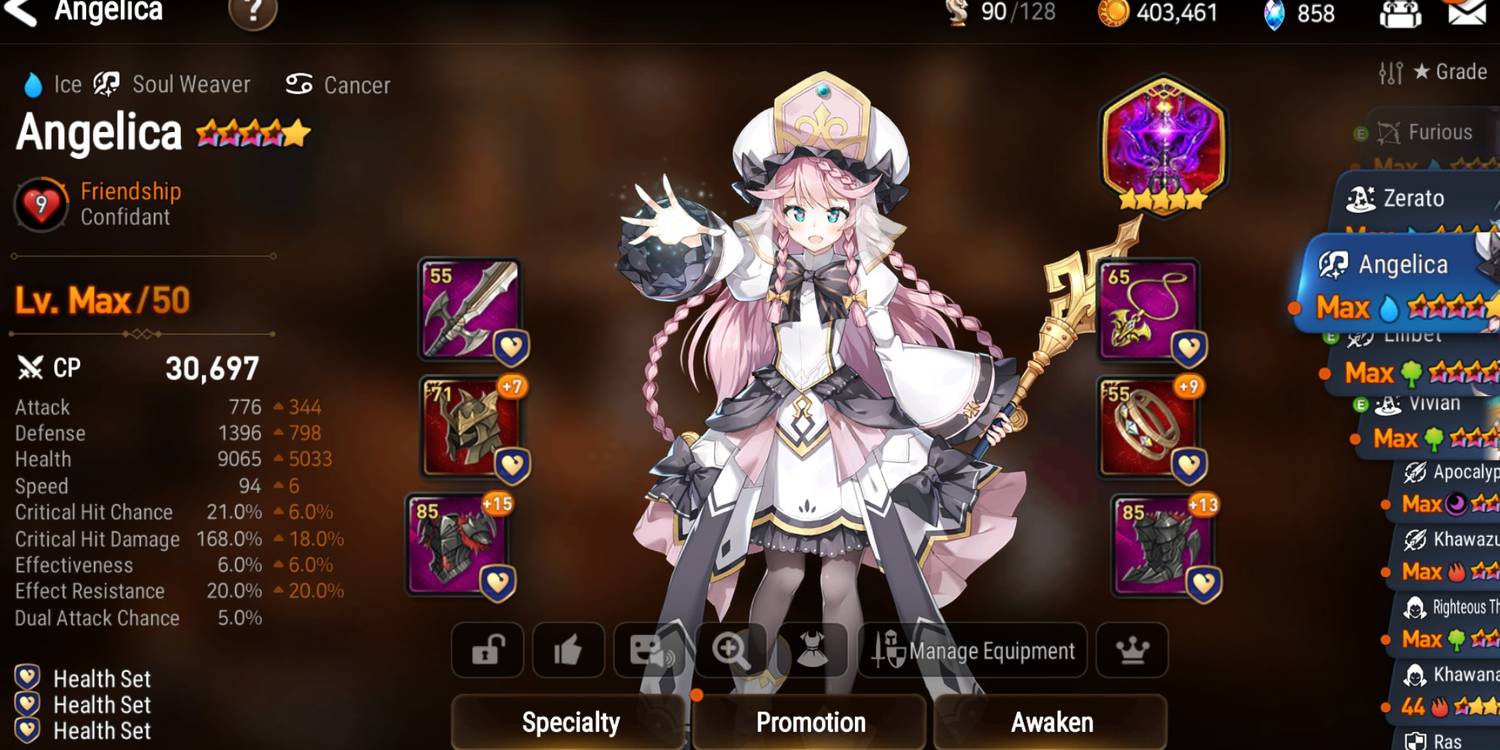 Angelica is one of the best healers in Happy Wheels and one of the most used. She is a four-star character who is a member of the ice element. Angelica is one of the best healers and can make people immune to debuffs. Unfortunately, Angelica does require rare equipment to unlock her full potential.
Angelica can attack with her skill one, and there is a small chance that she will stun the person she hits. Angelica's skill two heals one person based on how much health she has left. Her third skill heals a lot of allies at once and gives them immunity for two turns.
Epic Seven is available on both Android and iOS mobile devices.
Bilal
Send an email
March 28, 2023